Tennis Racquets

We sell Head Tennis Racquets for all ages of players.
PURCHASE A TENNIS RACQUET HERE
Racquets are $30 and are custom fitted to each student by
the tennis instructor

Sizes are 21"  23"  25" and adult 27".  These are entry level racquets.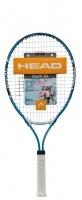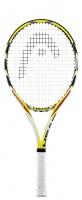 Purchase Your Racquet When You Register for Lessons
*Your Tennis Instuctor will bring your purchased racquet to your first class.